INTRODUCING FW23 'SNOWLAND' COLLECTION
This is a choreography of unexpected textures and evocative fabrics, of voluminous hooded coats in icy matt silver and dramatic shoulders that contrast with sheer guipure dresses and delicate tulle draping.
Voluminous outerwear takes centre stage, worn over voluptuous black quilted skirts in argent nylon and puff sleeved dresses with black flower prints. Raw hessian canvases are crowned by exquisitely embroidered vintage lace in soft-tone colour palettes of white, ecru, silver and black. White rose quilted skirts blend with monochrome satin silk and folds of futuristic metallic dresses sit beautifully under rustic wool jumpers..
Dramatic, yet elegant generous, fragile and flirtatious, SNOWLAND FW23 builds on Another [Archive]'s ode to the woman is at once as fragile and strong as a frozen lake in the land of snow.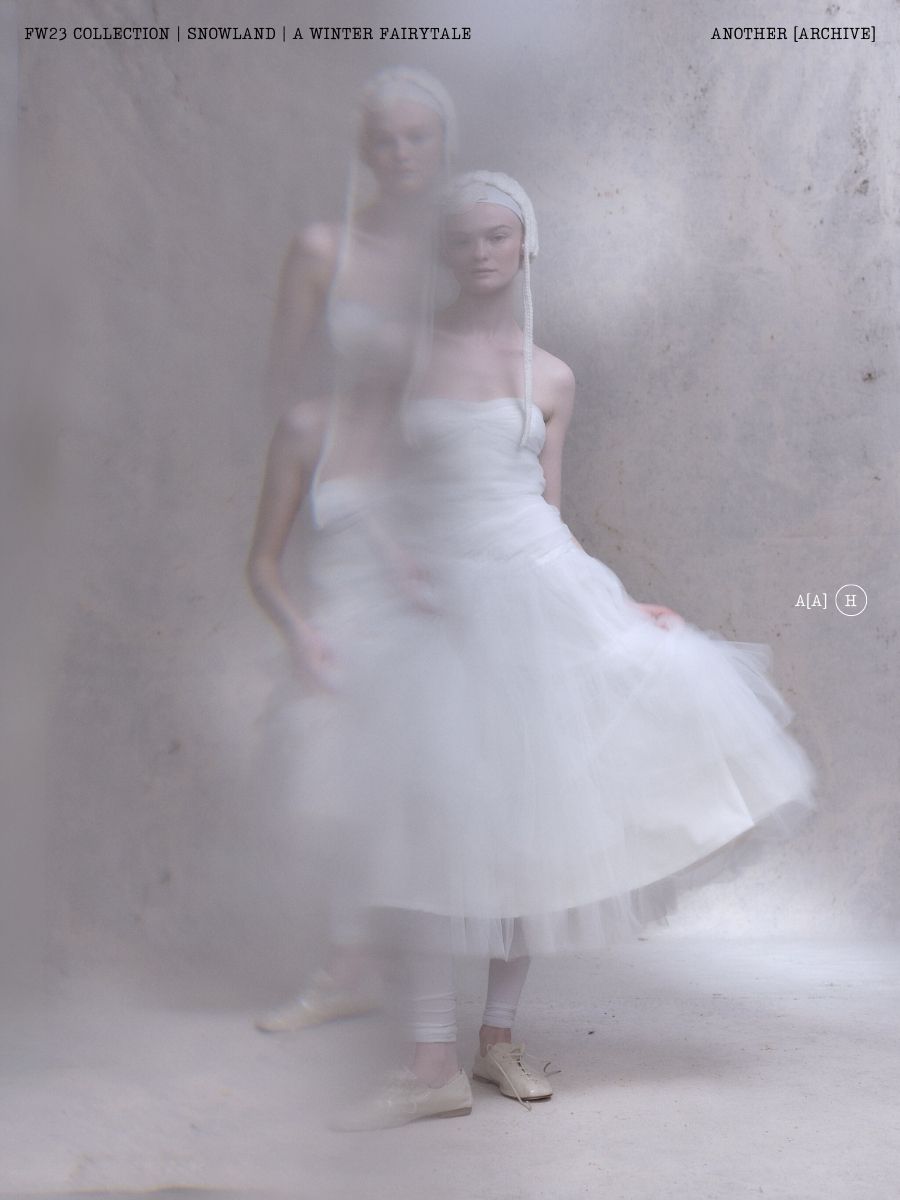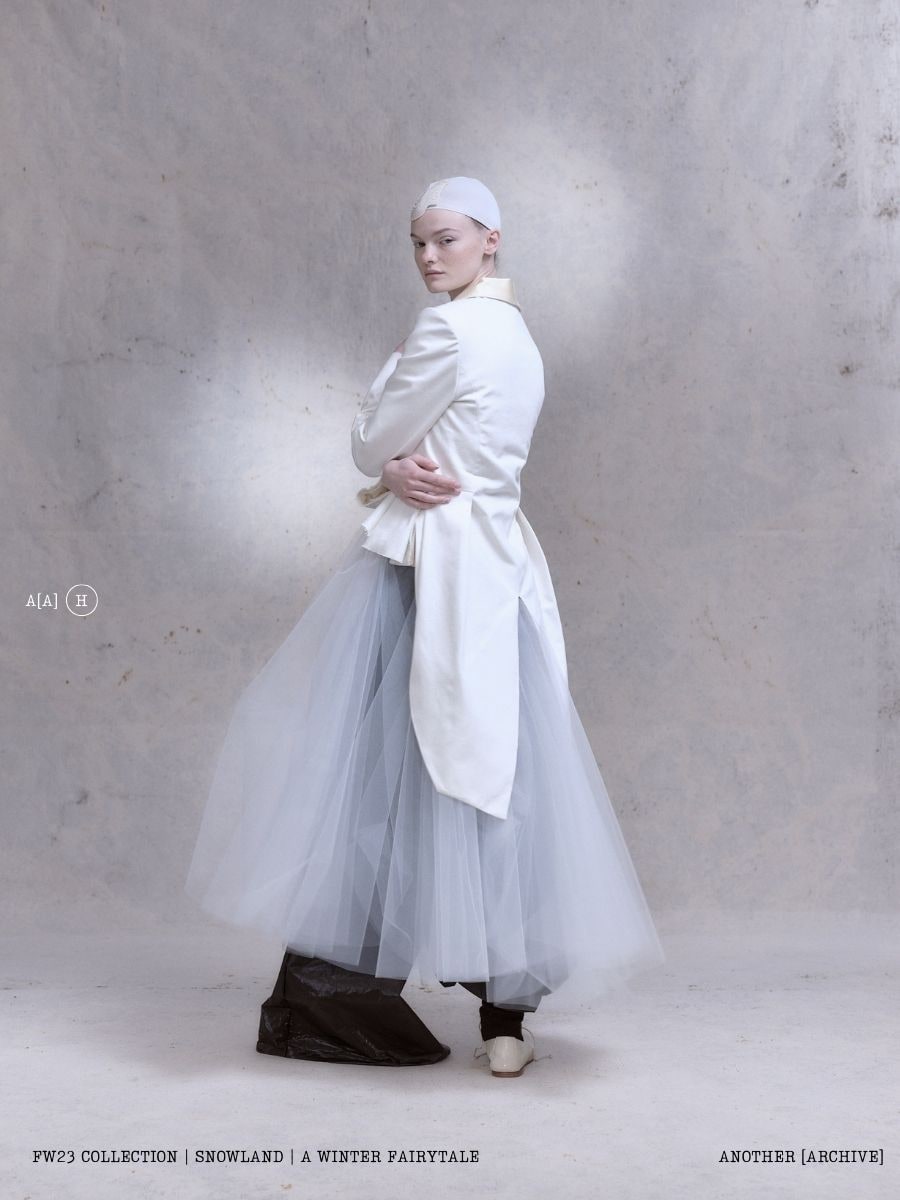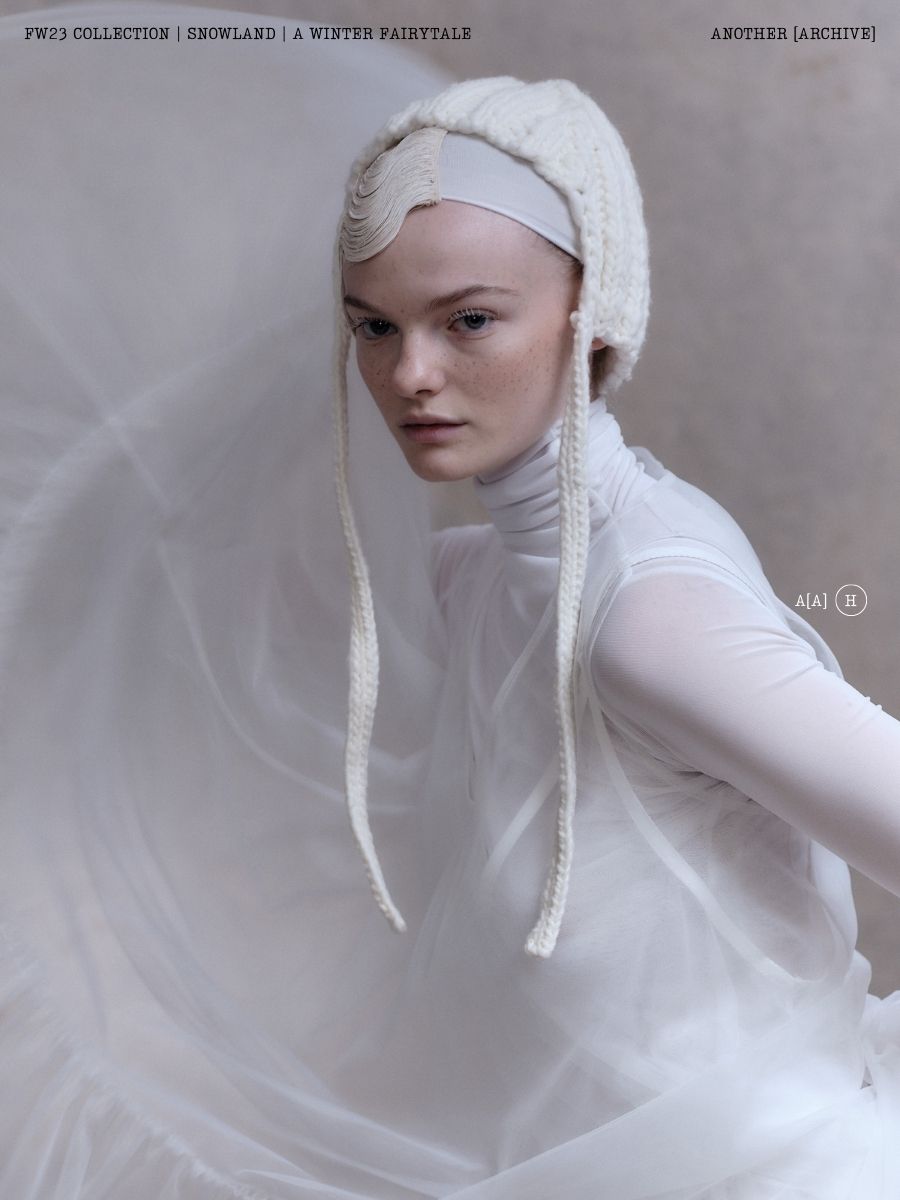 "It was a full moon and, shining on all the snow, it made everything almost as bright as day – only the shadows were rather confusing."
(C.S. Lewis)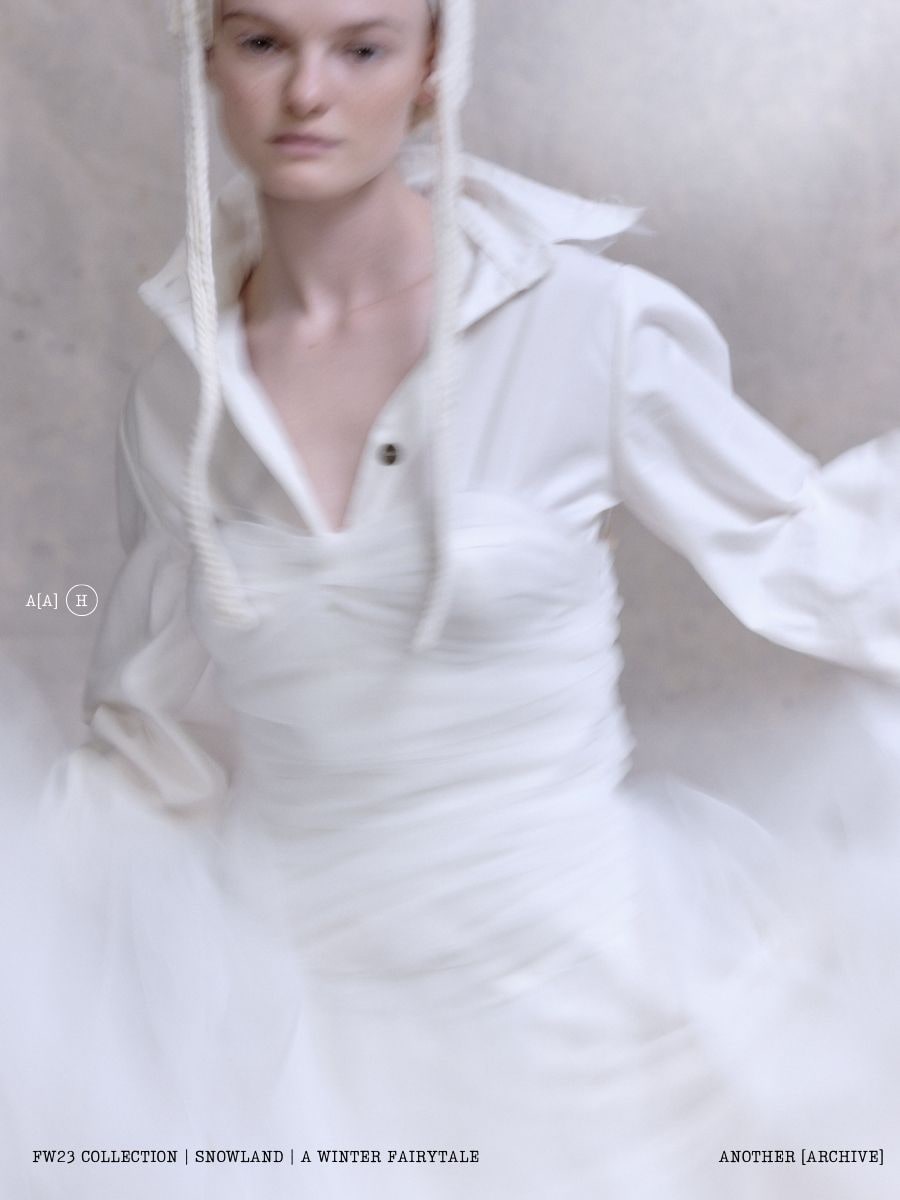 THIS IS ANOTHER [ARCHIVE]
Bold, exclusive and bespoken pieces for those women who are unapologetically and wholeheartedly themselves.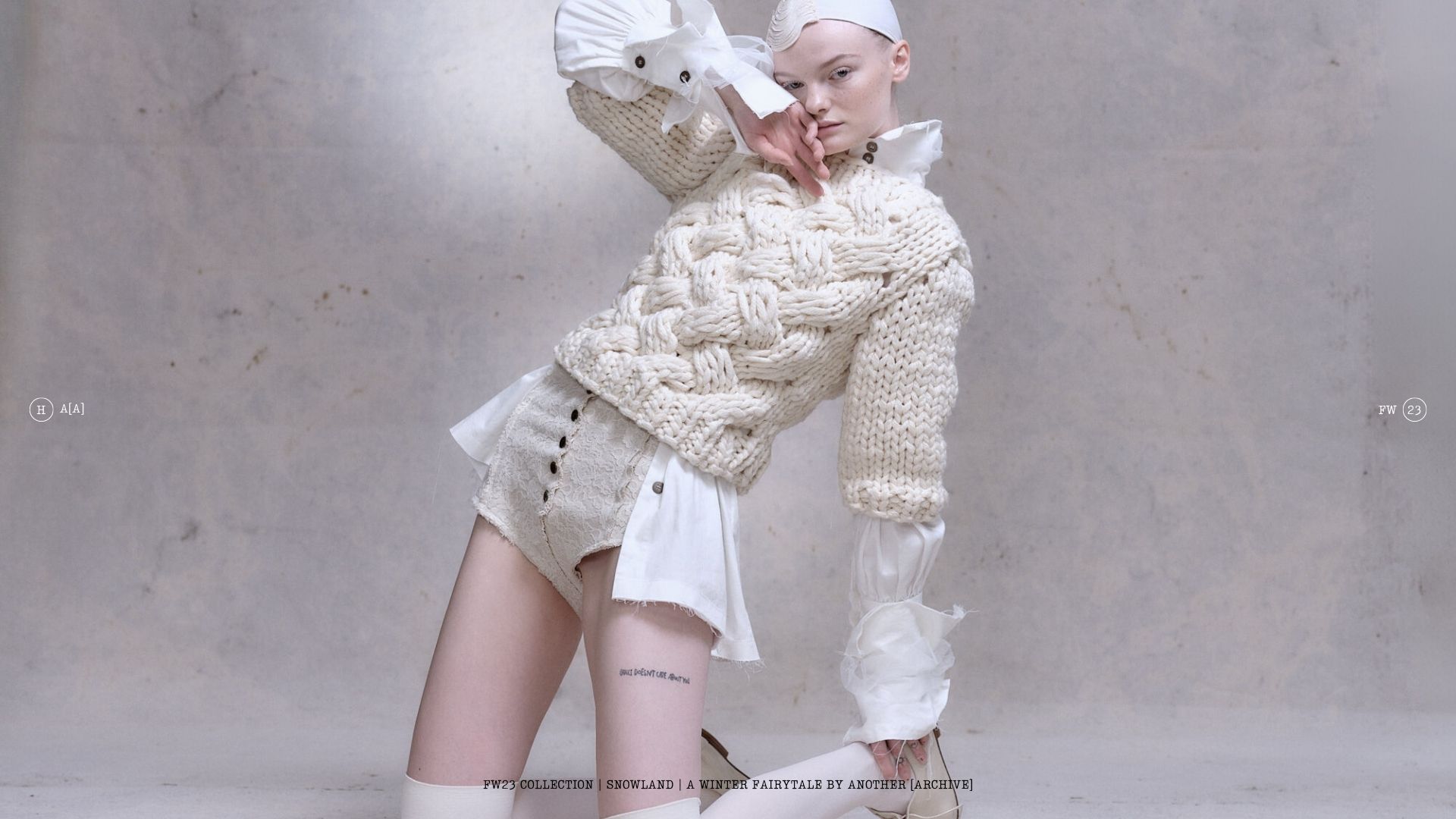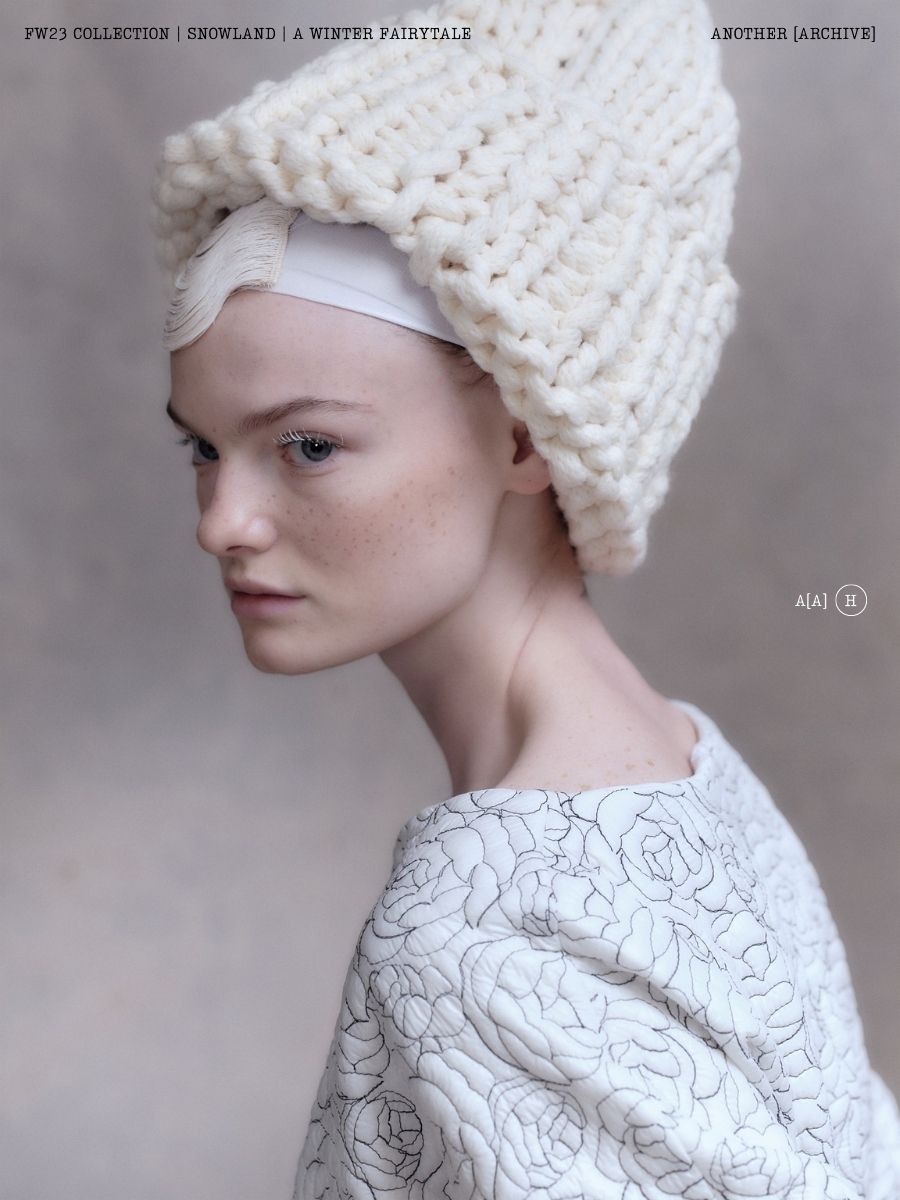 SUBSCRIBE TO OUR NEWSLETTER!
Join our magical world and be the first to hear about new collections, friends-only offers & limited edition pieces...